Aesop
We work with the global digital creative team at Aesop to streamline their current digital experiences across all platforms as well as work with them on new digital initiatives both in store and online. Aesop is Melbourne based with locations all over the world. They offer skin, hair and body care formulations created with meticulous attention to detail, and with efficacy and sensory pleasure in mind. We have worked with them on a number of projects including designing a digital price list to reside in stores globally, creating an online learning portal for their retail consultants, redesigning their store locator, and creating campaign landing pages for new products on their newly re-designed US website.
2017
Global digital creative initiatives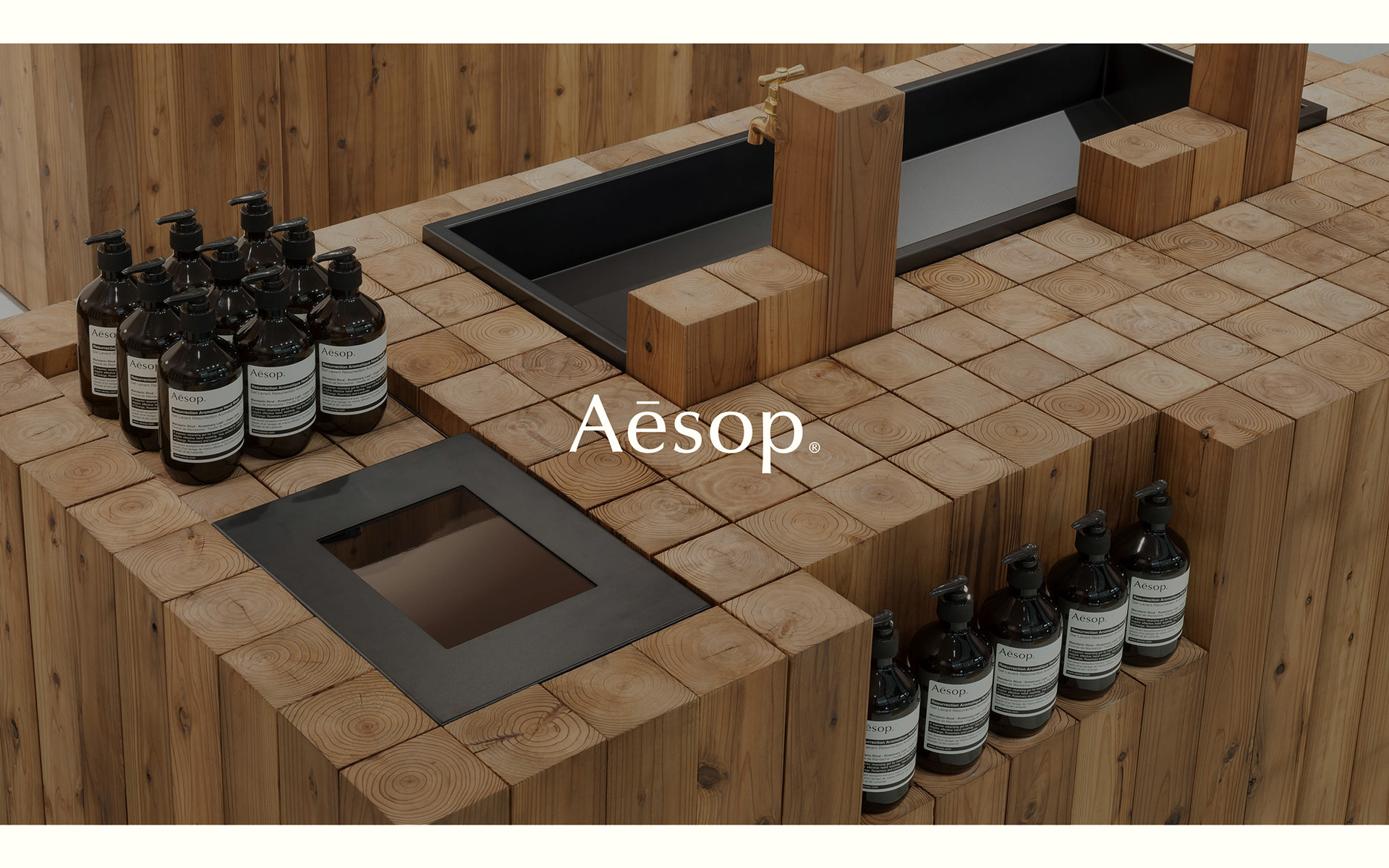 Every Aesop experience is intended to be a very personal one, with their in store consultants leading you through the process of finding the best products for your individual needs. However, the need still kept presenting itself for those who didn't necessarily need a consultation or introduction to Aesop product lines, but simply a price for a specific product they already knew they wanted. Aesop's in store price lists have always been a large paper print out that listed all of their products in multiple sizes and in multiple languages depending on the market. The paper lists were a bit difficult to navigate, for consumers and consultants alike, so Aesop's digital team asked us to work with them in creating a new experience that would live on iPads mounted in each store.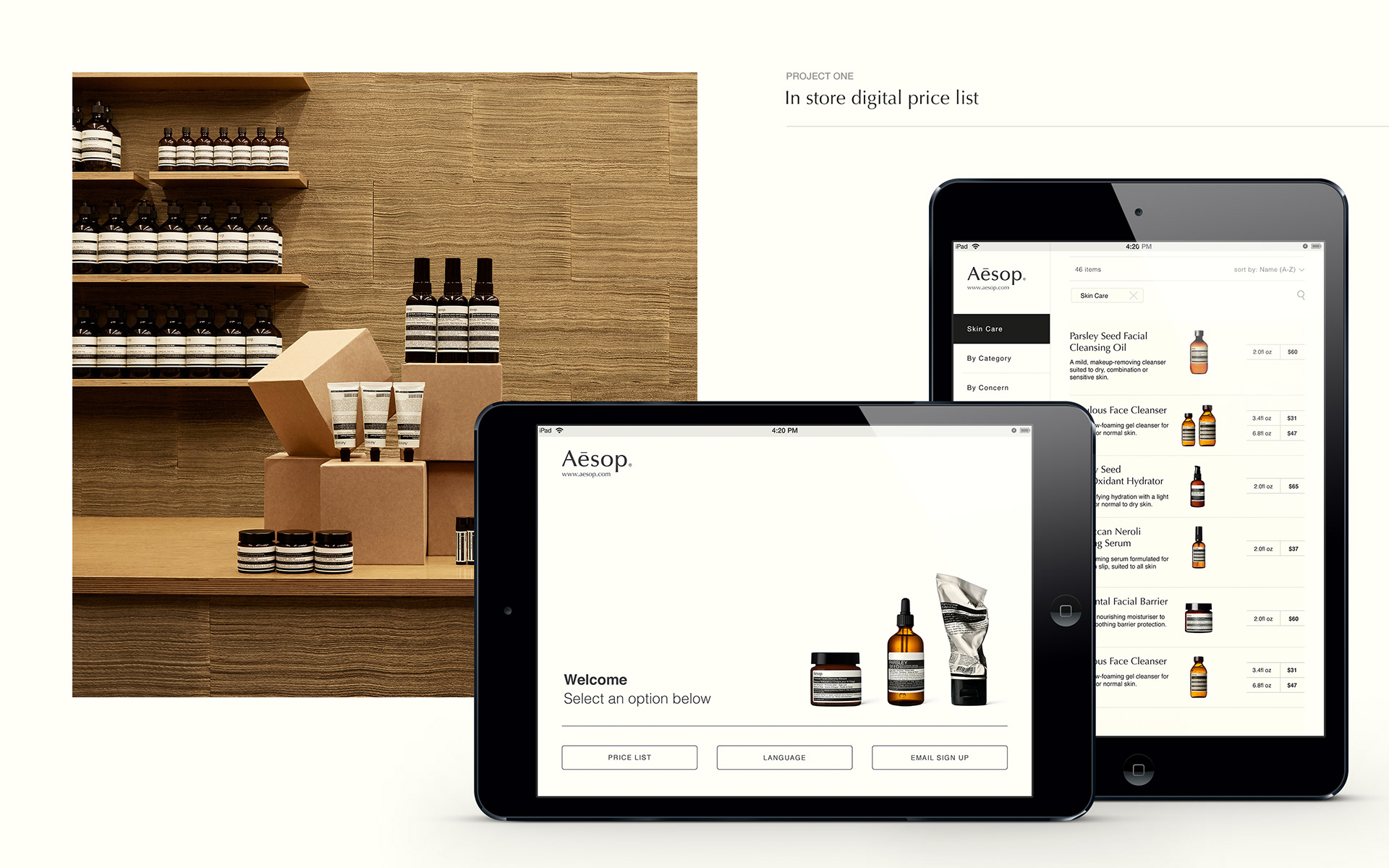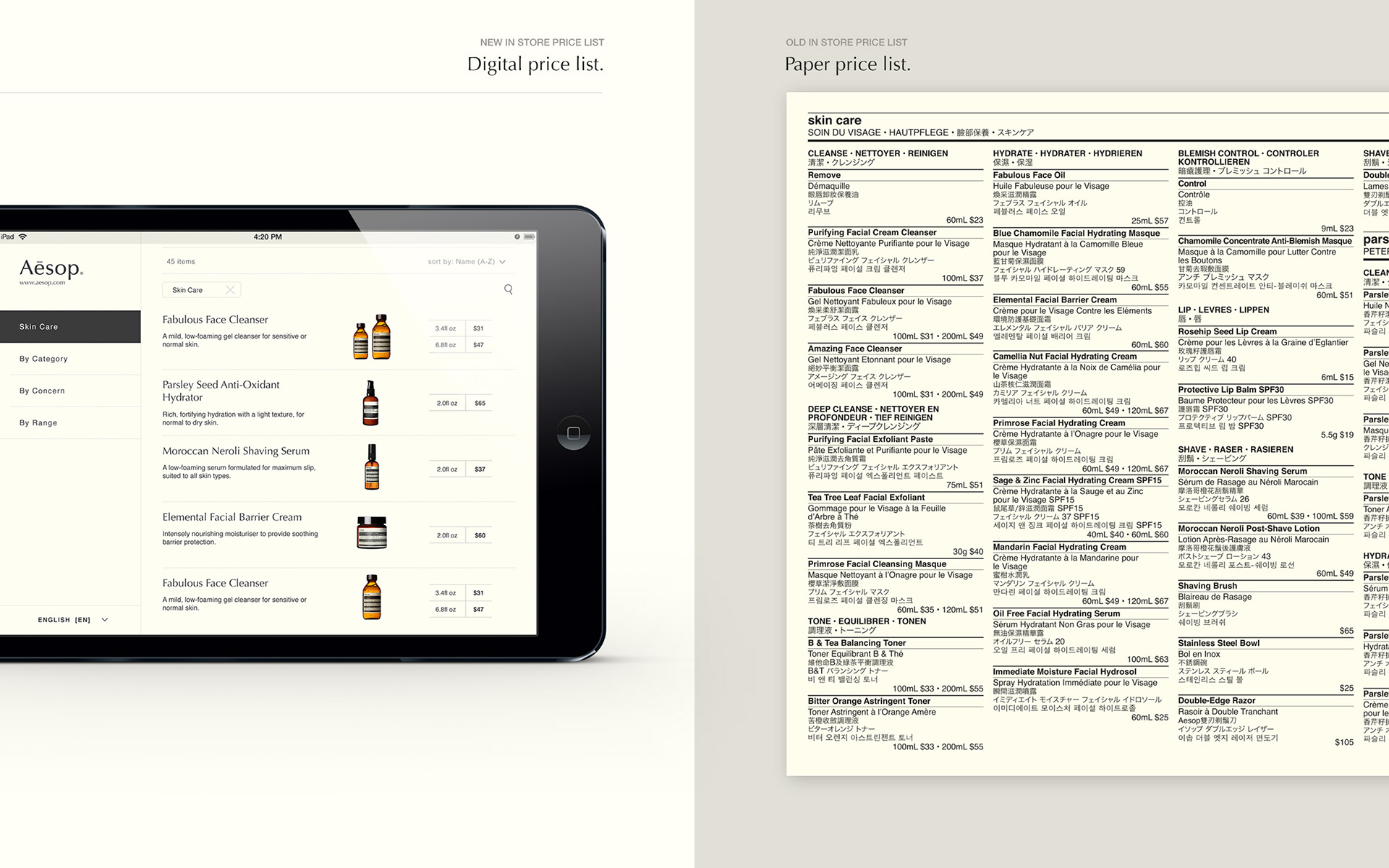 Earlier this year Aesop launched a new global Skincare initiative. We worked with the digital creative team to create an internal training experience for their retail staff so that they could fulfill training requirements leading up to the launch. The online training module allowed for a consistent learning experience across all markets, providing an elegant and interactive way for Aesop's retail staff to stay up to date on their training.